Following our recent post on 5 A-Line Dresses selected by #TeamJiggy Roller Girls @r0lljiggy, I decided to make my Cheese and Whine Party illustration available as an A-Line Dress.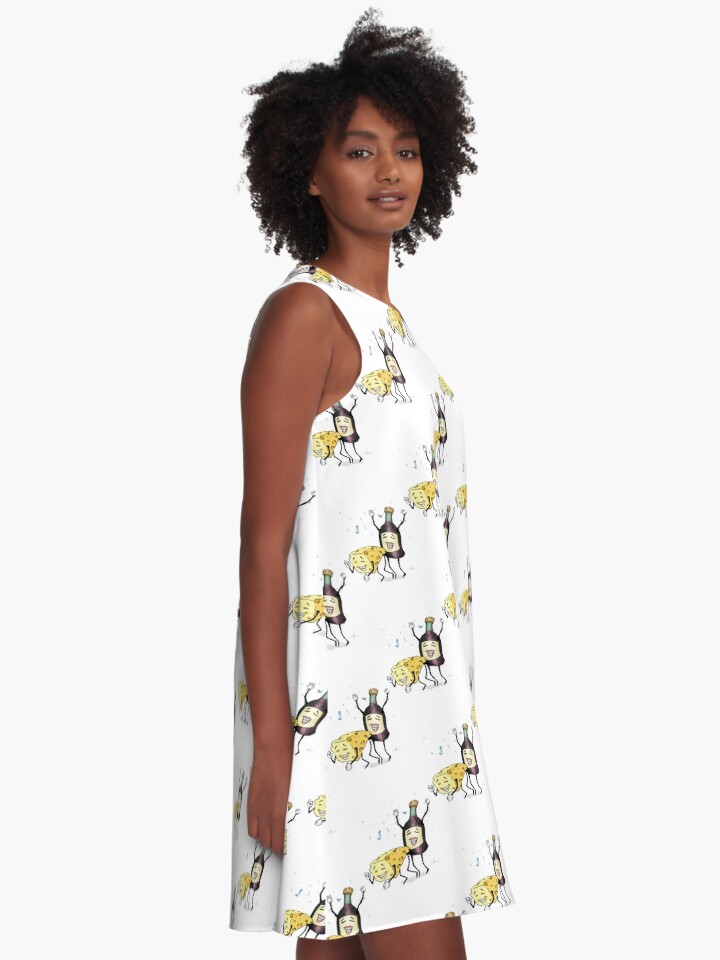 Ain't no Party like a Cheese and Whine Party!
It's approaching a year since the Cheese and Whine Party illustration was inspired by a silly chat over a glass of wine, with the girls from the Camberwell Community Choir. As with most of my drawings, this idea spawned from a mashup of images based word play. A cheese and wine party with the added bonus of a good old R&B Slow Jam dance off!
What's all this Cheese and Whine About then?
The spirit behind the Cheese and Whine Party illustration is based on a meeting of two cultures where society expects us not mix. In a world where certain types aren't allowed in certain places and people are treated differently because of what they look like, Cheese and Whine Party is a light-hearted, fun poke at the very real situation. Middle classed people with etiquette feeling they are not allow to dance or listen to music genres such as R&B, Dancehall, or Soca; and visa-versa.
More than just a dress…
The Cheese and Whine illustration is available in many different products, including Tote Bags, note books, phone cases, t-shirts and even as greeting cards which you can use as invitations for your own cheese and wine parties. You can find them via our Shop or by visiting our Redbubble store.