I've always looked more towards the mascots more than the logo designs when it comes to global sport tournaments. So with the opening of Euro 2016, I looked into what mascot design had been put to the table for this years French hosts. And here is what our fellow designers came up with, Super Victor!!! Yay!!!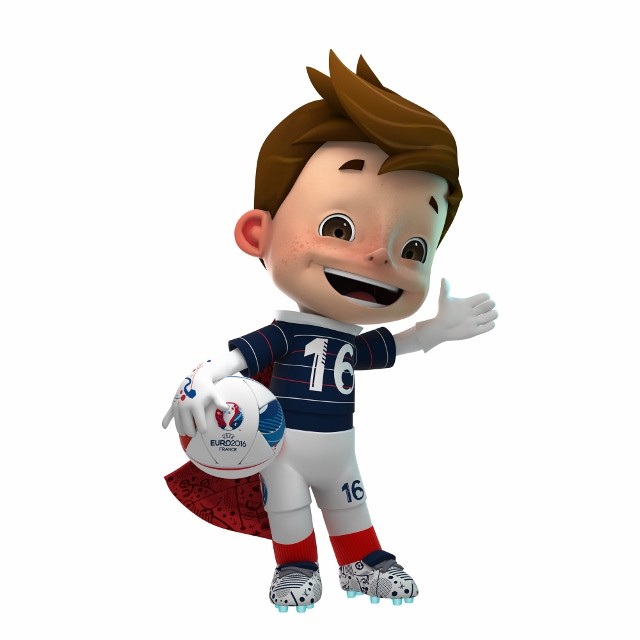 But I couldn't help but think about the glory days of the mascot (in my mind)…  So   With the start of Euro 2016 in France I thought it would be the perfect time to look back at some of my most memorable football championship mascots over the past few years. So here we you go…
1. Footix (World Cup – France 98 Mascot)
Footix, a rooster, was created by graphic designer Fabrice Pialot in 1996 and selected from a shortlist of five mascots.
2. Ciao (World Cup – Italia '90 Mascot)
Now this one sticks in my mind because of channel 4's opening titles during their coverage of Italian football. Simple yet to the point. Cubes in the Italian tricolor with a football for a head. What more could you ask for!
3. Pique (World Cup – Mexico 86 Mascot)
Now the reason why Pique from World Cup 1986 was because he came in a kinda suprise!! I'm not sure but i think he was a Chilli pepper!
4. Goaliath (Euro 96 Mascot)
GOALiath was the official mascot of Euro 1996 in England, once again using an iconic lion as the character. Cleaver name with GOAL in it… but as usual with England they never came!
5. Stryker (World Cup – USA '94 Mascot)
Donning the Red, White and Blue from the Stars and Stripes, Styker was the mascot for the FIFA World Cup '94.
6. Pinocchio (Euro 80 / European Championship 1980 Mascot)
Pinocchio was actually the first Euro Championship way back (before I was born) in 1980, and if you haven't guessed, the tournament was in Italy.
So what your favourite or most memorable Mascot? Feel free to comment below!
For more like this take a look FIFA World Cup Mascots on Wikipedia